Get Involved
Become a Donor, Corporate Partner, Volunteer, or get an EPA CAN DO Membership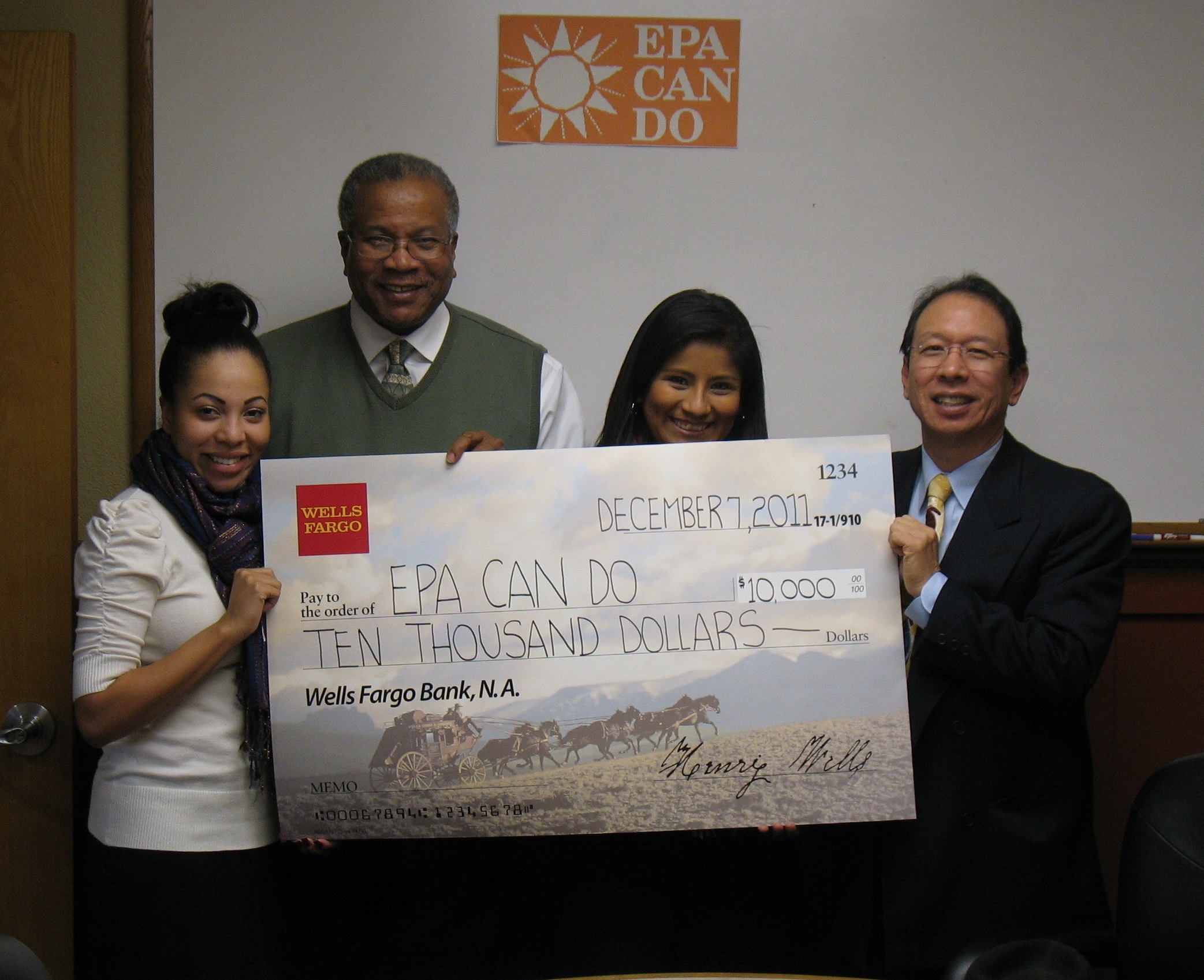 Our Donors & Supporters
Our donors and supporters help by making our workshops a success. We would like to thank all previous and present supporters! Your help is dearly valued and we hope that everyone will continue to support our mission of promoting community and economic development in the city of East Palo Alto. To make a donation, click Donate Now.
Donations are used towards:
Reducing client indebtedness through education
Minimizing the individual need for emergency financial assistance through planning
Preventing financial difficulties
Providing classes on money management, credit financial planning, insurance and consumer issues
Offering free education, counseling and support services to assist low-income community residents
Offering free childcare for those attending classes or 1-on-1 counseling sessions
Thank you for your generosity:
Boston Private Bank
Herman Coliver Locus Architecture
Jones Mortuary
MidPen Housing, Inc
Wells Fargo Bank
Be a Corporate Partner
We are able to continue creating affordable housing and empowering the public through advocacy and education due to our generous corporate partners. To become a corporate partner, Contact Us. We will soon contact you with further information including the benefits of corporate partnership and steps to take.
Volunteer
Love what EPA CAN DO does for the community?
If you want to get involved and help to support the creation of affordable housing in the Bay Area, please Contact Us. Volunteering opportunities at EPA CAN DO will enable you to aid your community and give you meaningful experiences working with a non-profit structure. Due to limited space, we can only have two volunteers at a time. Volunteers must complete the Volunteer Information Application; which can be received via email or in person. Once the application is received by EPA CAN DO we will schedule an appointment to discuss the skills you will provide for the organization as well as how you will benefit from working with us.
Get an EPA CAN DO Membership
We encourage resident and non-resident involvement in the community through our EPA CAN DO Membership. The benefits of becoming an EPA CAN DO Member are listed below:
Regular Membership
Residents, sixteen years of age or older, are eligible for membership. Members shall pay an annual membership fee of $10.00, due when joining and each January thereafter.
Membership privileges and benefits:
Voting for Directors
Serving as a Director
Attending board meetings
Membership eligibility to the San Mateo Credit Union
Membership eligibility to Costco
Associate Membership
An Associate Member is a non-resident who wants to support the efforts of EPA CAN DO. Associates shall pay an annual fee of $25.00 or more.
Membership privileges and benefits:
Attend meetings
Be appointed to advisory committees
Serve on the Board of Directors
Please Contact Us if interested in an EPA CAN DO Membership. Note that the Membership renewal date is on the 1st week of January.