CANDO ADU Project - more info
We offer support to create your own Accessory Dwelling Unit (ADU)
Check out our gallery of pre-designed plans
(click to enlarge)
What is an ADU?
"An ADU is a separate dwelling structure that is either attached (connected to) or detached (not connected to) the main house and has a full kitchen and full or partial bath." – City of East Palo Alto
[ADU = Accessory Dwelling Unit]
What is a Junior ADU (JADU)?
A Junior ADU is a small (500 sq.ft. maximum) ADU created by converting part of an existing residence (such as a spare bedroom or attached garage).  A JADU has a basic kitchen utilizing small plug-in appliances, and may share a bathroom with the primary dwelling. – HCD.ca.gov/..
If you want to assess your lot for an ADU yourself
Explore what is possible

Existing structures:
You can  see your plot on the County property maps portal (SMC assessor)  at
https://gis.smcgov.org/Html5Viewer/?viewer=raster
(Enter your address from option at lower left.  Once your lot comes up, click Assessor Map to get dimensions of your lot.)
If you already have a (perhaps un-permitted) structure, check out the findings of the recent EPA-ADU task force project, especially garage conversions and New ADU Laws & ADU Amnesty Pilot pages (below).
Your Finances:
Find out your present mortgage, available cash, credit rating.
Also think about the Financing Options on previous page.
Consult the sample cost and income estimates below.
Browse previous projects  (at right) and our Resources page
(Optional consulting:
contact the CANDO ADU project)
Make an appointment
To know more about how EPACANDO can help with your project for no charge: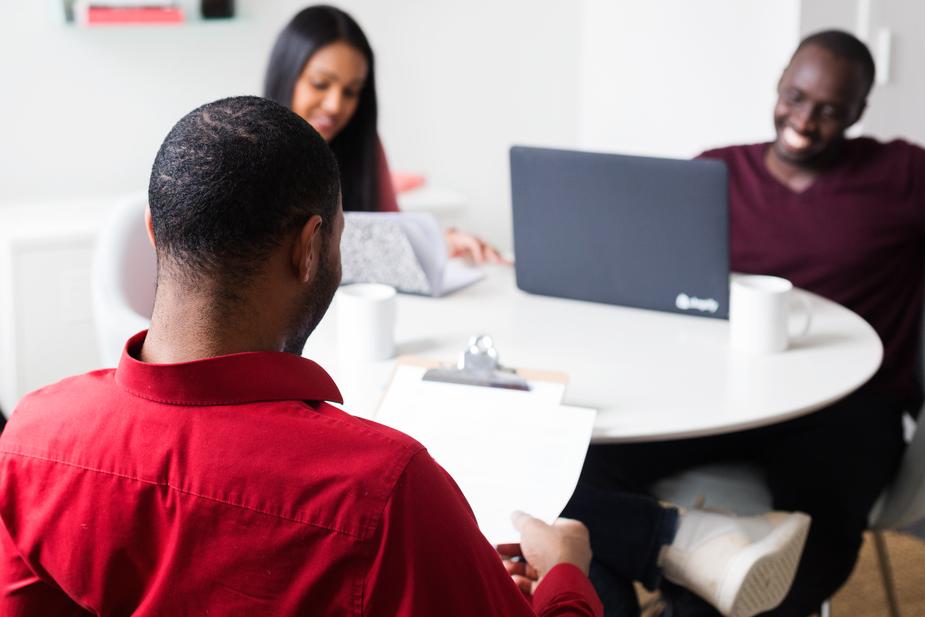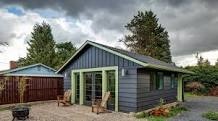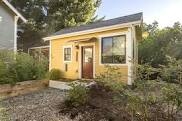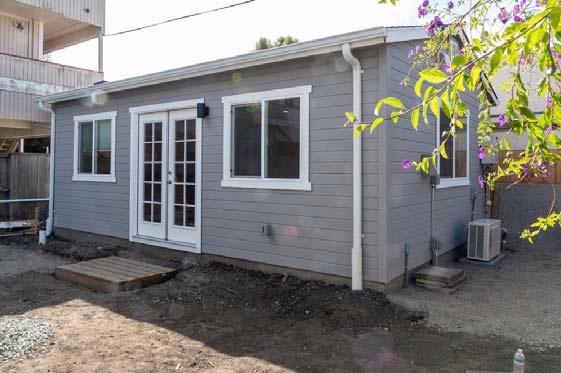 Sample cost and income estimates
(Assumes use of EPACANDO contractors)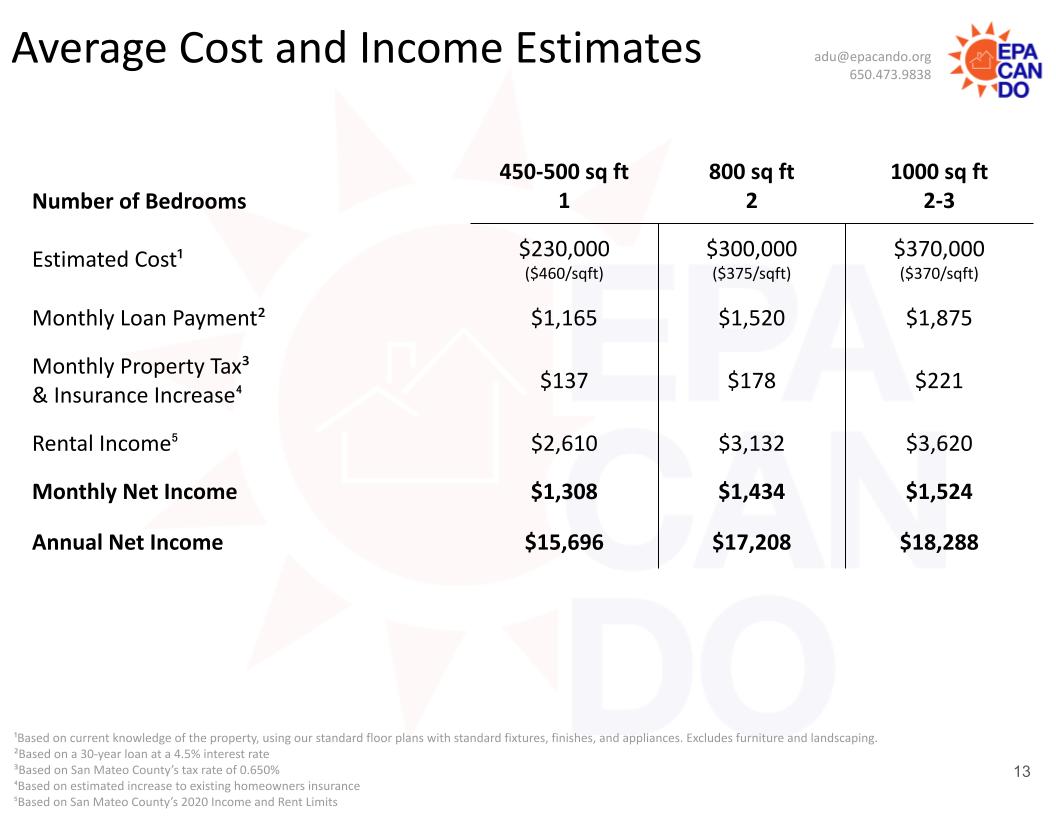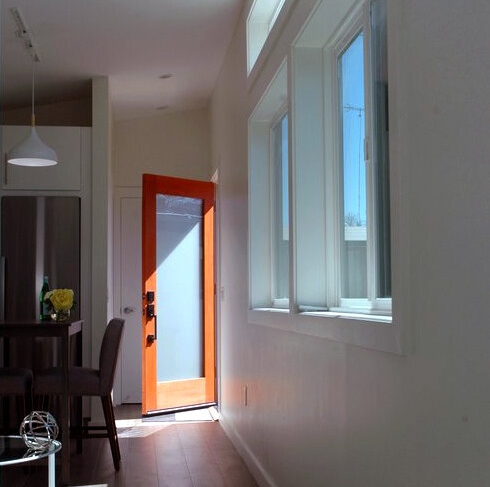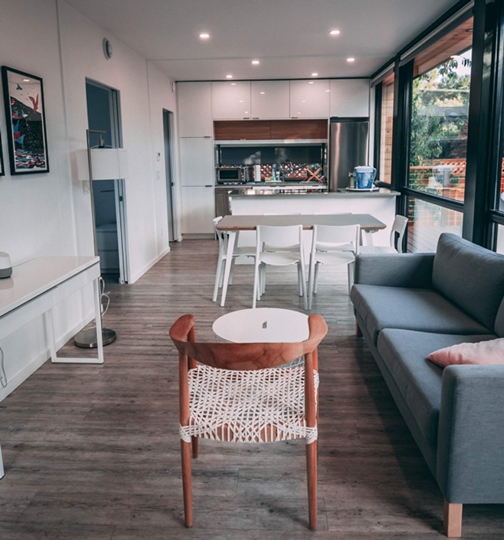 Organizational Partners
EPACANDO works closely with City staff.  For this project EPACANDO is also partnering with Soup.is, a community of designers, developers, and activists working to make housing more affordable, accessible, and beautiful for working families.