CANDO ADU Project
We offer support to create your own Accessory Dwelling Unit (ADU)
Your lot is eligible for a cottage or rental unit!
California ADU regulations now make it easier for you to have
a backyard home:
The new law states that an ADU may be considered for any residential lot, regardless of local zoning (which may previously have prohibited it). The goal is to provide additional housing for our community and generate additional income for you
Another law, to speed the development process, requires the city to review a submitted plan within 60 days.
CANDO is here to help
A grant from the Packard Foundation makes it possible for us to provide help in all aspects, from project assessment to project completion, at no extra cost to East Palo Alto homeowners.
In particular, EPACANDO can help with
evaluating how an ADU can fit on your lot
pre-made designs, which have been approved
links to financing options
project management for construction
In exchange, you agree to rent to people whose income is 80% or less of the Area Median Income (AMI), that is, to make your new unit "affordable"; that is:
You could receive rent up to $2400-$3100 per month from someone at this level, depending on the size of the unit.  Sample financial scenarios below.
In only about a year, you could add a rental unit to your backyard!  This can be done by taking advantage of experts available through EPACANDO, and using pre-defined plans.
What is an ADU?
"An ADU is a separate dwelling structure that is either attached (connected to) or detached (not connected to) the main house and has a full kitchen and full or partial bath." – City of East Palo Alto
[ADU = Accessory Dwelling Unit]
Choose a pre-designed floor plan or a custom design
 Pre-designed plans:
Take less time & save money on architects and engineers
Require less coordination between independent designers and contractors
Tend to reduce approval time because the plans have been approved before
Optimize for energy efficiency, daylighting, usability, and comfort
Custom designs can also be used or made.  Contact an expert for more details.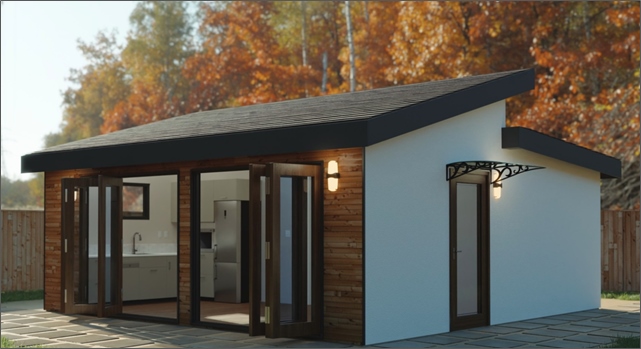 500 square feet – 1 Bedroom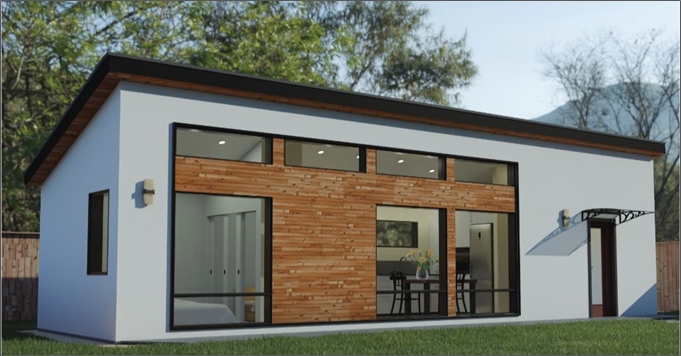 450 square feet – 1 Bedroom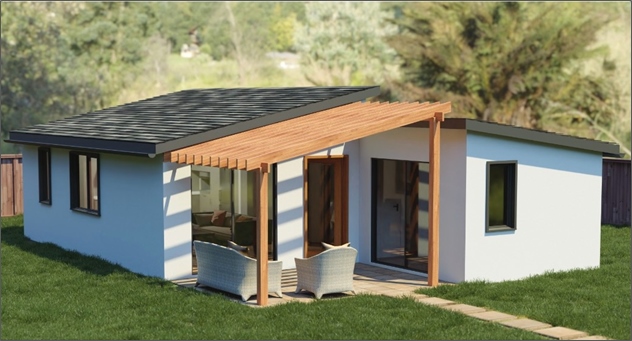 800 square feet – 2 Bedrooms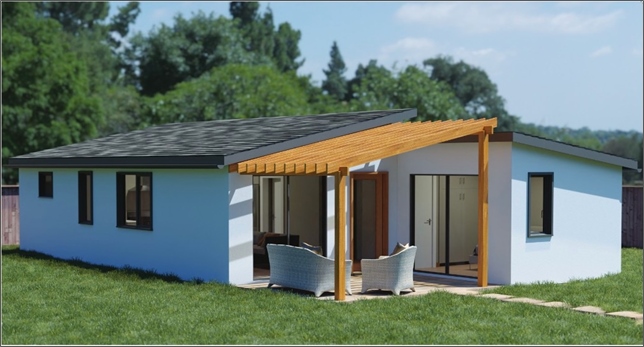 975 square feet – 3 Bedrooms, 2 baths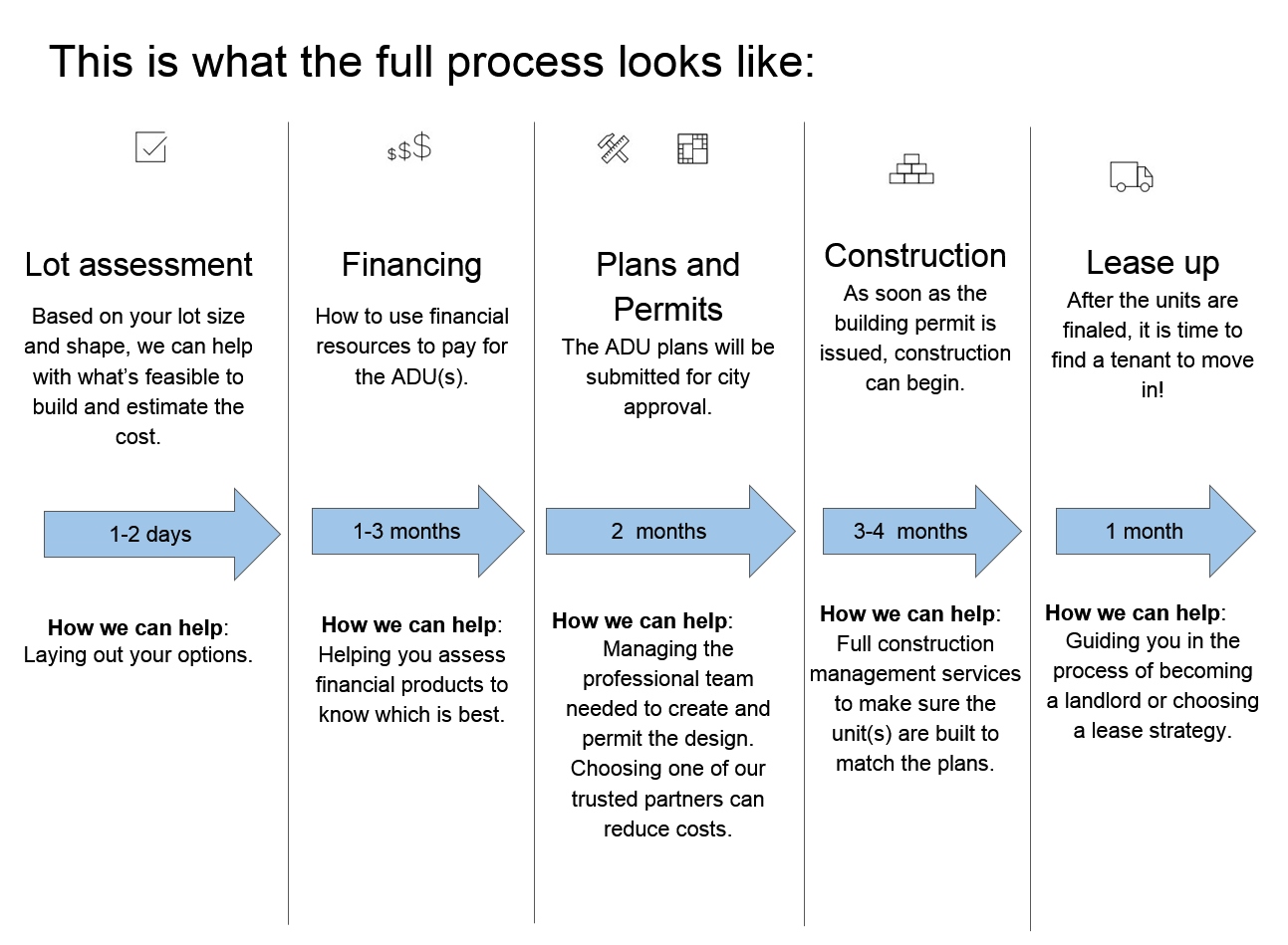 .
Make an appointment with our experts

Contact one of our experts to work with you to further evaluate your property.
Together, we can discuss plans for your particular lot, including how the financing might work.
You can make an appointment with our experts, or assess your property yourself
We want to help people access low-cost plans and services with  contractors, in order to get an ADU built on their property.
We at EPACANDO are continually working to establish relationships with contractors. One currently established relationship we have is with Modern Empathy, for the plans shown here and all phases of implementation.
For your ADU project you have the option to use
an established provider
another contractor of your choice.
If you choose another contractor, we can still provide services as applicable.
Consider the Financials
 Sample scenario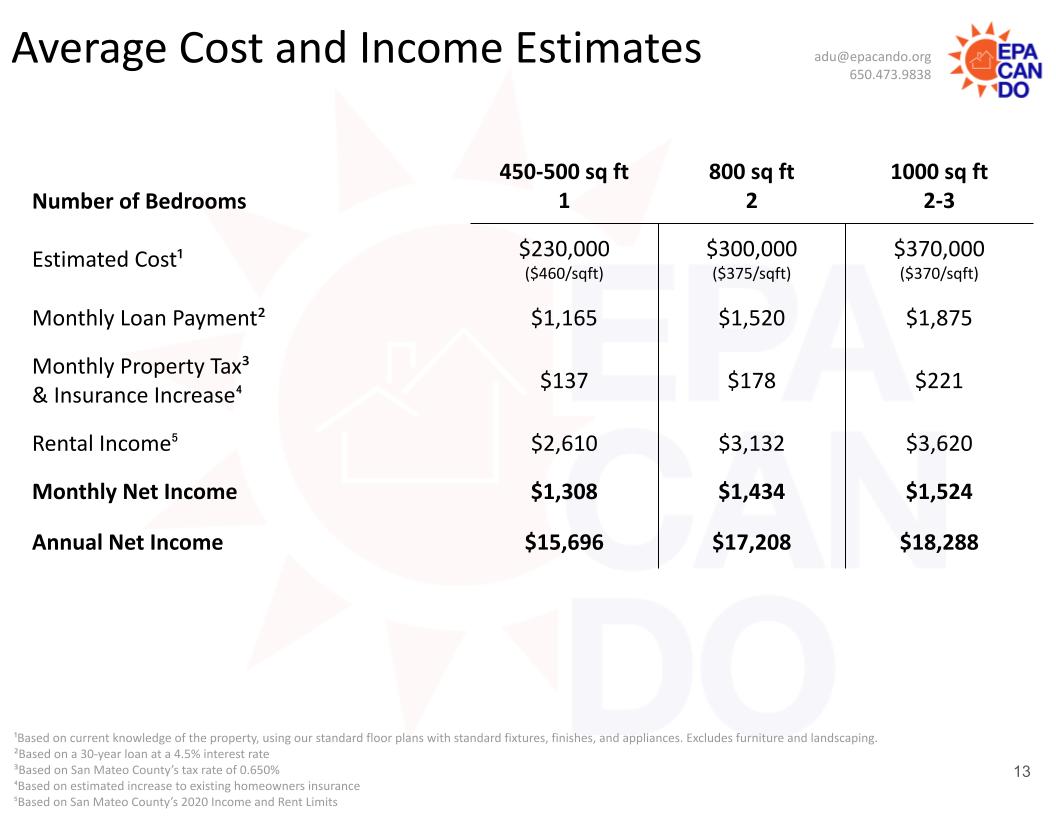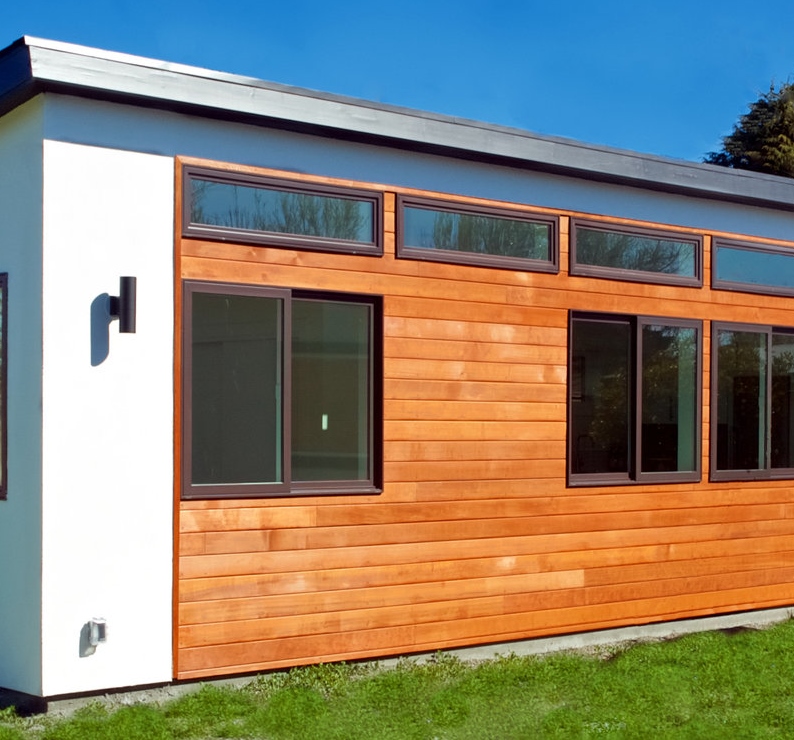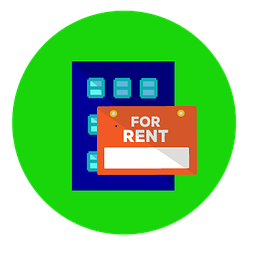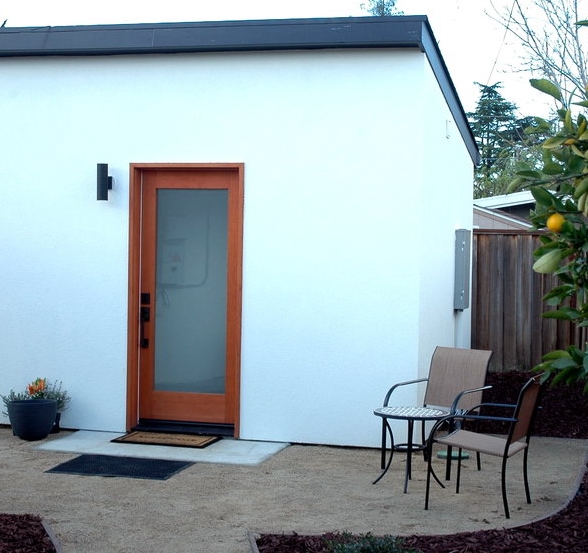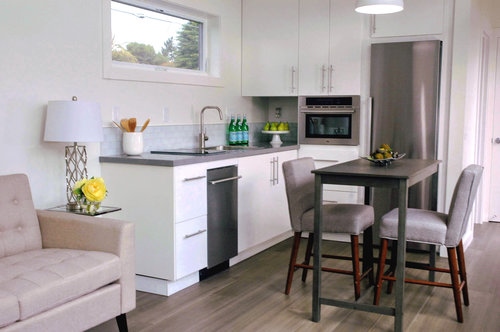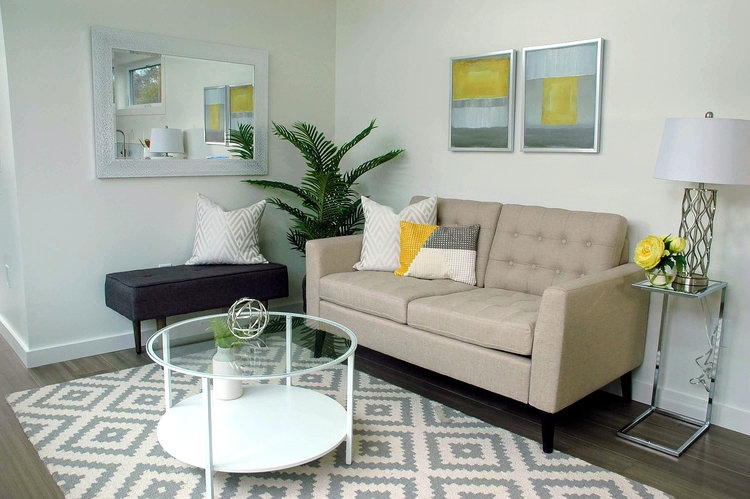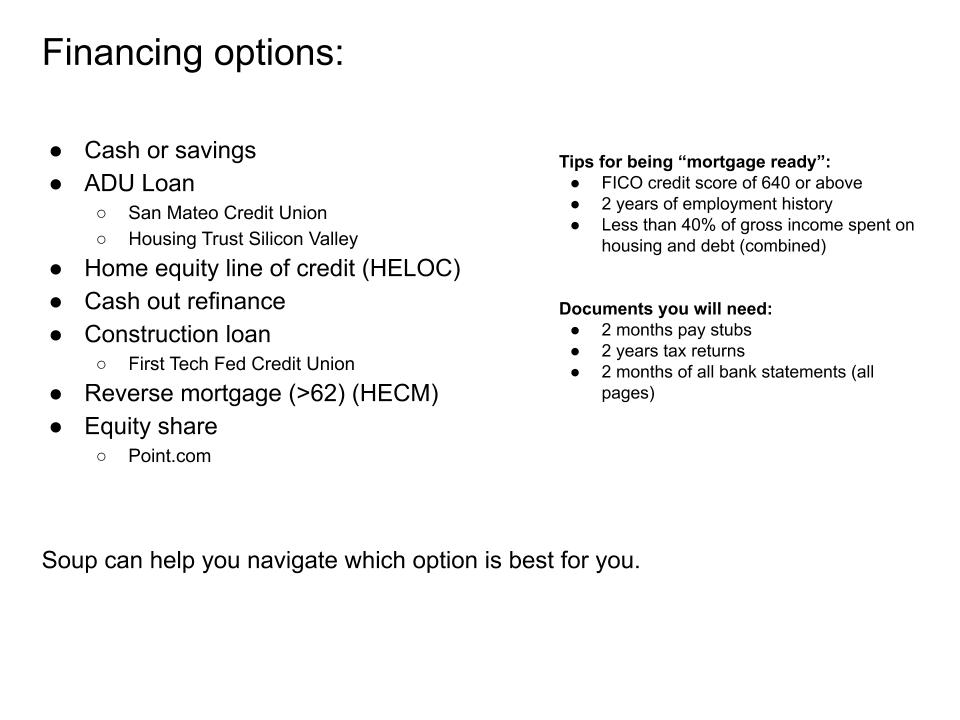 Are there CANDO ADU projects in East Palo Alto right now?
Yes!
Three projects on Beech, Gardenia, and Cypress were submitted for City approval this spring (2020) – which could bring them to the next stage within 60 days (barring Covid-19 delays).
A pilot project on Green has a factory-built unit installed with a crane.
We will keep posting updates on the News page of this web site.
View two completed Soup projects in Menlo Park and Sunnyvale, which each use one of the floorplans .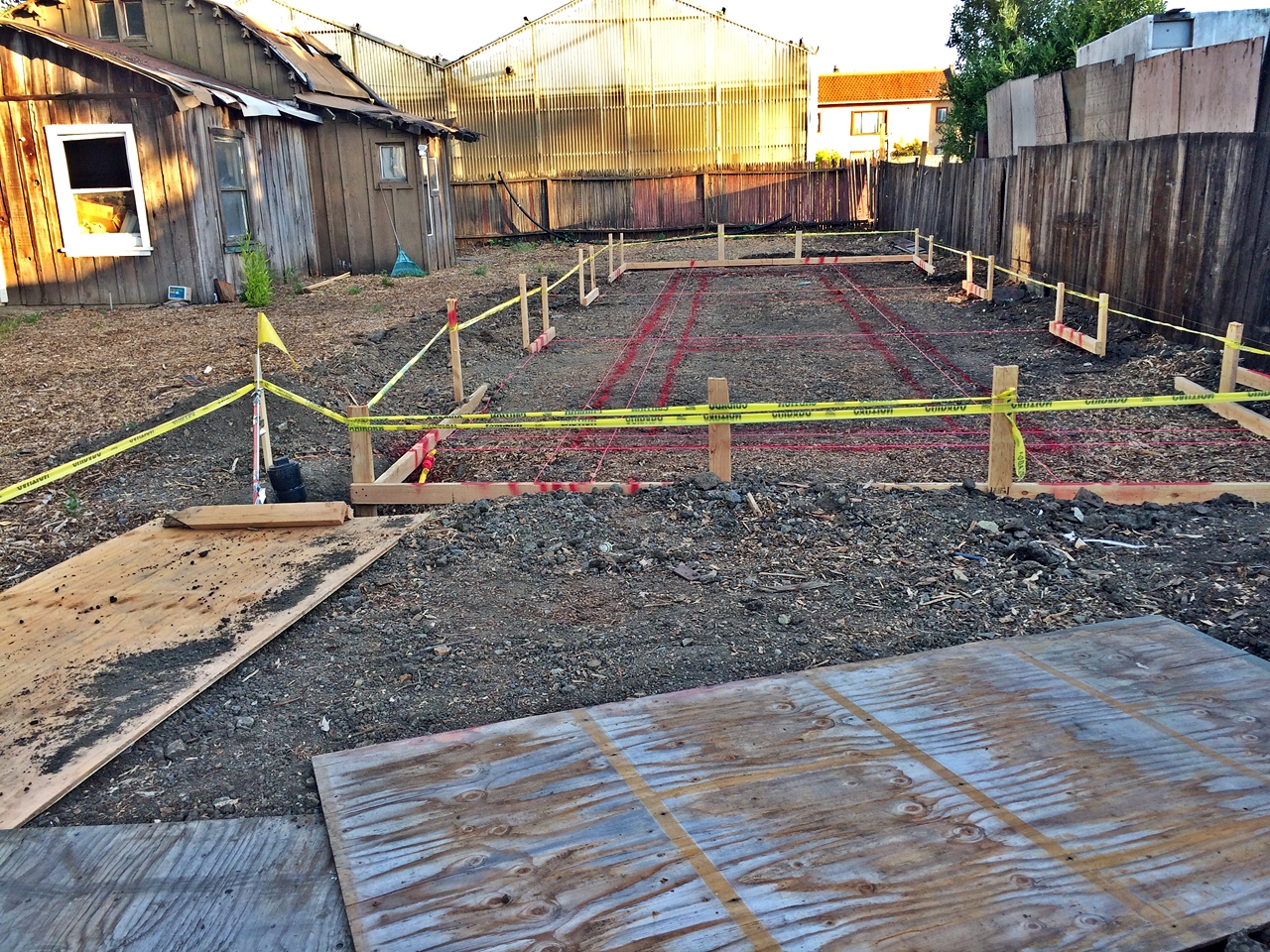 Building the foundation for pilot project on Green Street, June 2020
Organizational Partners
EPACANDO works closely with City staff.  For this project EPACANDO is also partnering with Soup.is, a community of designers, developers, and activists working to make housing more affordable, accessible, and beautiful for working families.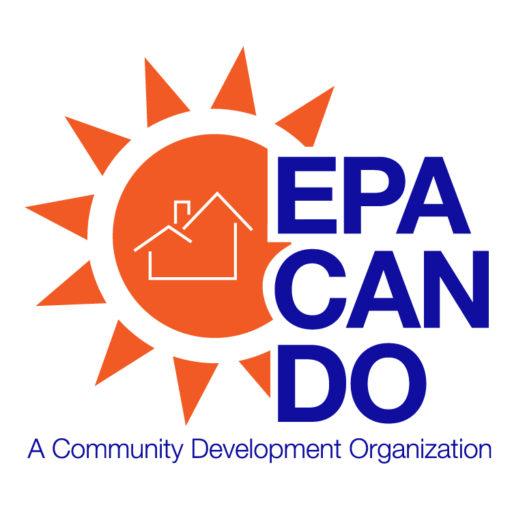 What does '80% AMI' mean for the rent you can charge?
San Mateo County establishes income categories, and related maximum affordable rent payments, as a percentage of Area Median Income (AMI).   In 2020, AMI in San Mateo County for a household of four is $143,100.
Households of 4 people who earn less than $139,400 or 80 percent of the AMI are considered low-income households.
(Very low-income households earn less than $87,000 or 50 percent of the AMI, and extremely low-income households earn less than $52,200 or 30 percent of the AMI.)
For housing to be affordable, no more than 30 percent of a household's income should be allocated for rent payments.
To put things in perspective, a 2-bedroom unit for $3,132 is considered affordable to a household earning less than 80 percent of the AMI. 
INCOME LIMITS FOR HOUSEHOLD SIZE
1 person

2
3
4

Low Income

(Less than 80% AMI)

$97,600

$111,550

$125,500

$139,400
MONTHLY RENTAL LIMITS
Studio
1- Bedroom 
2- Bedroom
3- Bedroom

Low Income

(Less than 80% AMI)

$2,440

$2,610

$3,132

$3,620
(PDF: full table of maximum allowable rent at San Mateo County Housing income limits )
————————————————————————————————————————–
ANOTHER EXAMPLE at 80% AMI: If you want to charge maximum rent for a studio [1 person], you could charge 30% of $97,600 per year, or that amount per month, 30% x $97,600/12  = $2440.  (And person renting must qualify to be in the 80% AMI income category)