Job Openings at EPA CAN DO
Who we are
The East Palo Alto Community Alliance and Neighborhood Development Organization (EPACANDO) is a community-based, member-controlled non-profit. It was chartered to advance "progress" on the community's own terms, to assure that community members are the primary beneficiaries of that progress, and to demonstrate that residents who commit themselves to community well-being can thrive in place, and do.  Since its inception in 1990, EPACANDO has developed 350 permanently affordable rental homes and helped over 3,500 low-income residents gain or retain homeownership.
What we do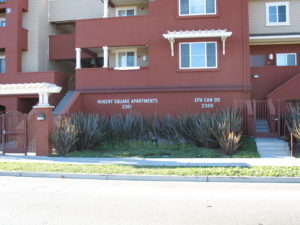 As mentioned above, we develop permanently affordable housing here in EPA, and we offer housing-related counseling.  This year we are launching or expanding two programs, one to help low-income homeowners build or install accessory dwelling units (ADUs) to help meet local needs for housing, the other to oversee and expand permanently affordable homeownership opportunities.
Current job openings
We are not hiring currently.  From time to time we need more Job Counselors we can rely on.  All positions have growth potential within the organization.
Housing Counselors

Give workshops and take appointments to empower clients to find workable housing solutions.  Clients may be local tenants, landlords or homeowners.
Click below for the full job posting (.pdf).