This project was the first to be completed using pilot versions of financial instruments which may help low-income homeowners of color finance an ADU in their backyard: a revolving construction loan fund, and a backyard lease model.
[More…  below the 90-second video]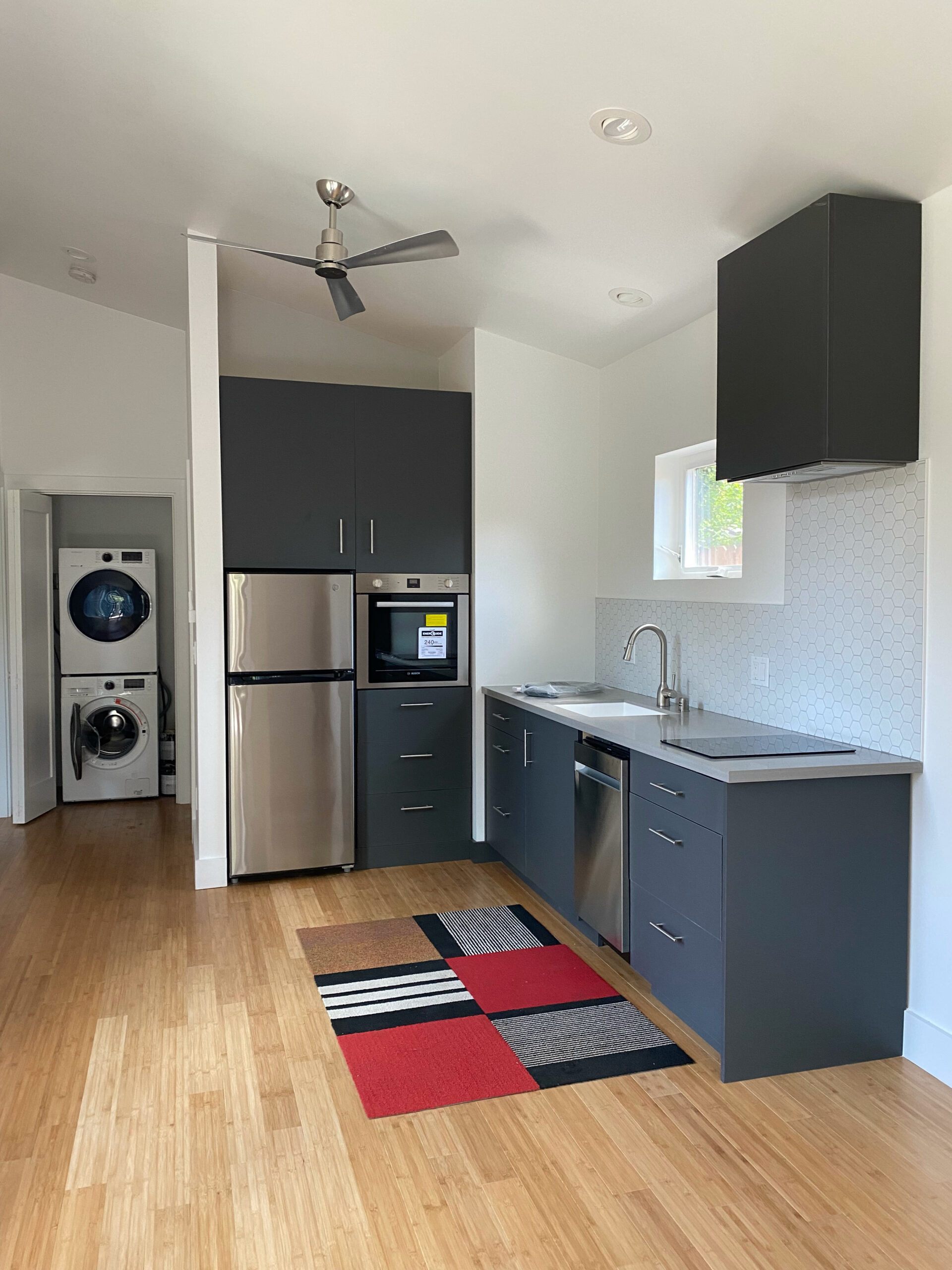 Background: ADUs – For the community, by the community
In response to years of East Palo Alto residents advocating for local policies and programs regarding accessory dwelling units (ADUs), a group of community members and organizations came together under the Secondary Unit & Anti-Displacement Task Force. The Task Force drafted policy recommendations that addressed short-term and long-term solutions to legalize unpermitted ADUs and support the construction of new ADUs.
EPACANDO played a key role in this group up to its formal conclusion in 2019 and continued to facilitate an ADU working group that sprouted out of the Task Force. In 2020, aligned with the momentum of new state legislation benefiting ADU development, the CANDO ADU Program began a case management system for homeowners interested in ADUs. The Program has supported over 75 homeowners through feasibility assessment, resource marshaling, construction project management, and leasing.
Finance Barriers
Assessments, plans, permits, and construction to legalize an existing or build a new ADU can cost anywhere from $100,000 upwards to $400,000. Research has shown that ADU financing is disproportionality unattainable to low-income homeowners of color in their respective communities. Even homeowners with substantial equity in their homes can find it incredibly difficult to access traditional lending sources. With this barrier in mind, the Program is piloting three financial instruments to support the creation of ADUs: a long-term city-sponsored loan, a revolving construction loan fund, and a backyard lease model.
Construction loan and Community Revolving Loan Fund
The CANDO ADU Program administers the City of East Palo Alto's CalHome ADU/JADU Loan, a construction-gap loan designed to help homeowners to complete their permitted projects.
The Program is also trying out an ADU-Development Community Revolving Loan Fund (CRLF) that can provide short-term 1-3 year loans with favorable terms to pay for all development costs. With the option to roll over into a 5 to 25-year loan, CRLF borrowers are granted extended time to recoup their development costs and pay off the initial loan. In exchange, the homeowner agrees to deed-restrict the unit for a low-income household for the duration of the loan.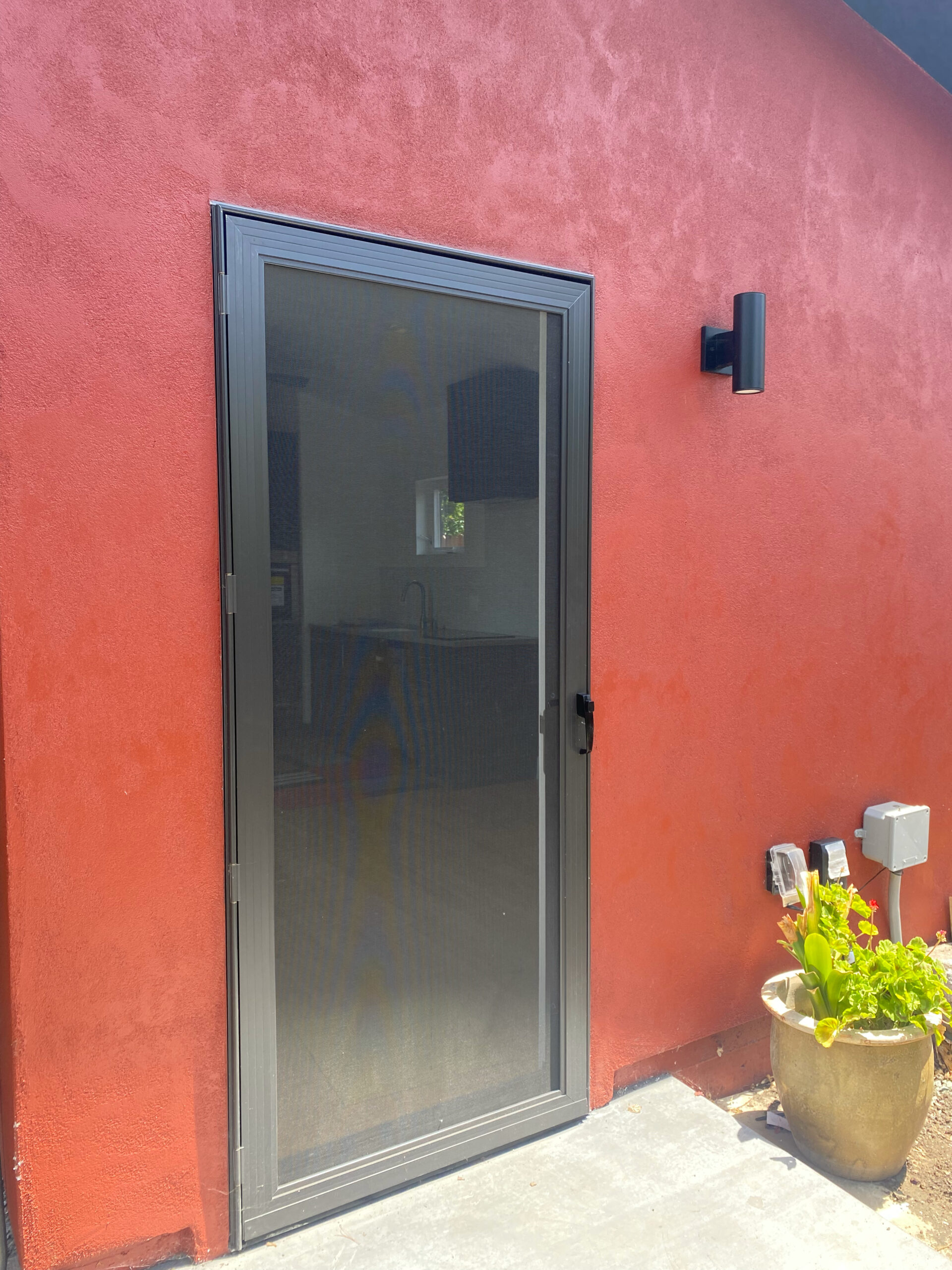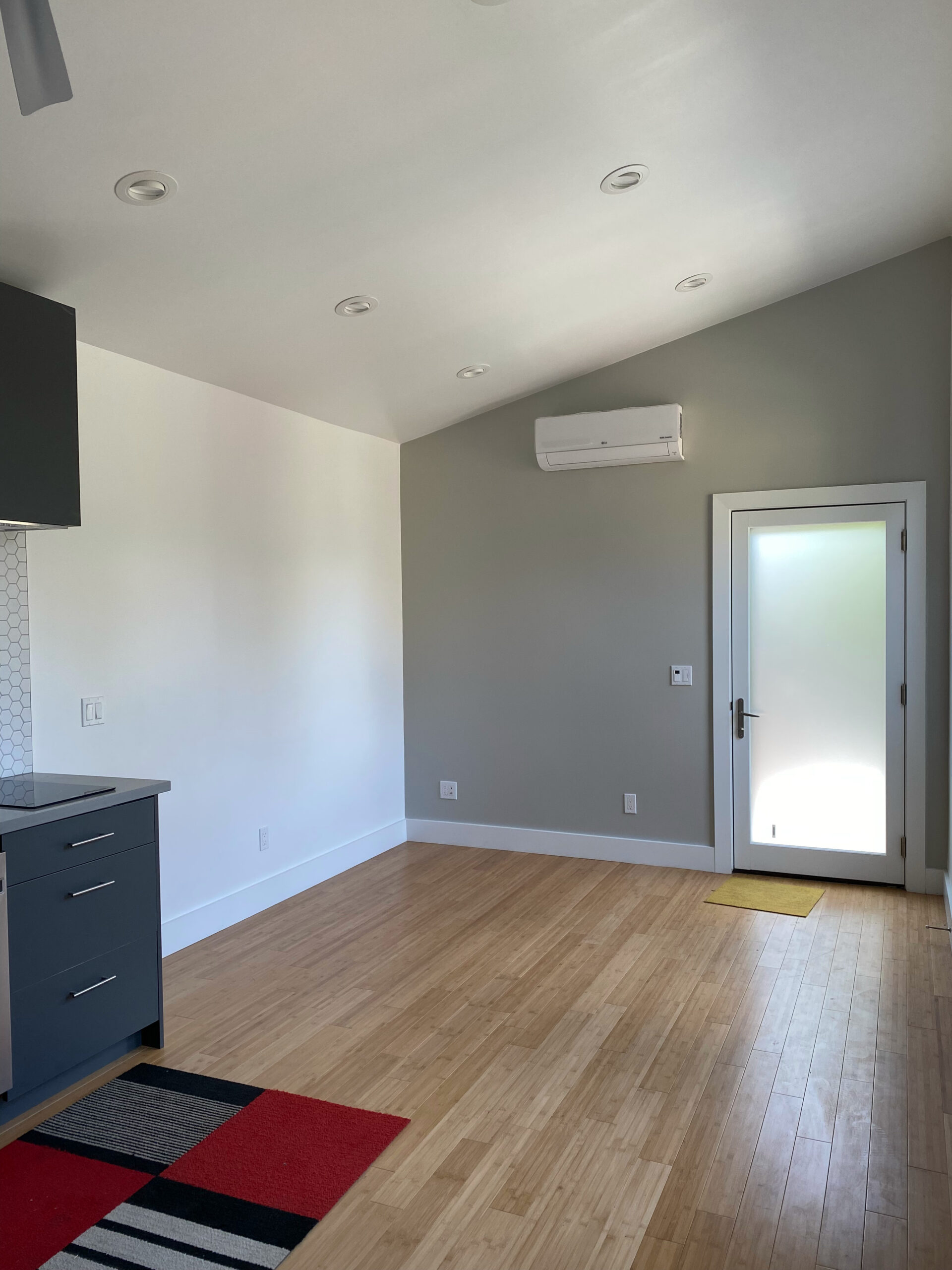 Click  for slide show of Project#1:
Backyard Lease
EPACANDO has recently completed its first pilot of the CRLF through the concept of a backyard lease. The backyard lease model is pretty straightforward: EPACANDO funds and builds an ADU on a homeowner's property, the ADU is rented out to an income-qualified household, and the rent is split between EPACANDO and the homeowner. Later, once EPACANDO recoups the development cost, ownership of the ADU is transferred to the homeowner, and the funds revolve to fund another ADU. In the end, the homeowners have created affordable housing and have built equity themselves through rental income. The backyard lease model helps homeowners who are not currently in a situation to access conventional mortgage financing but could become "bankable" in a few years.
First successful completion on way to additional affordable housing
The project illustrated here is just the first of many backyard leases and CRLF projects yet to come. This recently completed pilot project was conceived in 2018, funded in 2019, submitted in 2020, permitted in 2021, and finalized in 2022. The project is one of four pilot sites, the only one in Menlo Park's Belle Haven neighborhood, with another three sites in East Palo Alto awaiting completion.
For more information on the CANDO ADU Program, please contact Iliana Nicholas, Program Lead at inicholas@epacando.org.
________________________________________
 EPACANDO continues to support affordable housing development in its community: supporting homeowners through its CANDO ADU Program, overseeing 53 units in the City's Below Market Rate (BMR) Program, and playing a supportive role in assisting 117 households of Palo Mobile Estates through a recent condo-conversion.  We also support the local community land trust, PAHALI;  co-developed 442 units to date with affordable housing partner organizations; and now manage a 15-unit apartment complex.
To support our work, please visit our webpage:  Get Involved
Thank you to our partners who made this pilot project possible
Victoria Robledo, Homeowner
Meta (formerly known as Facebook)
The Packard Foundation
Quiroz Construction, Inc
Modern Empathy
Soup
The City of Menlo Park